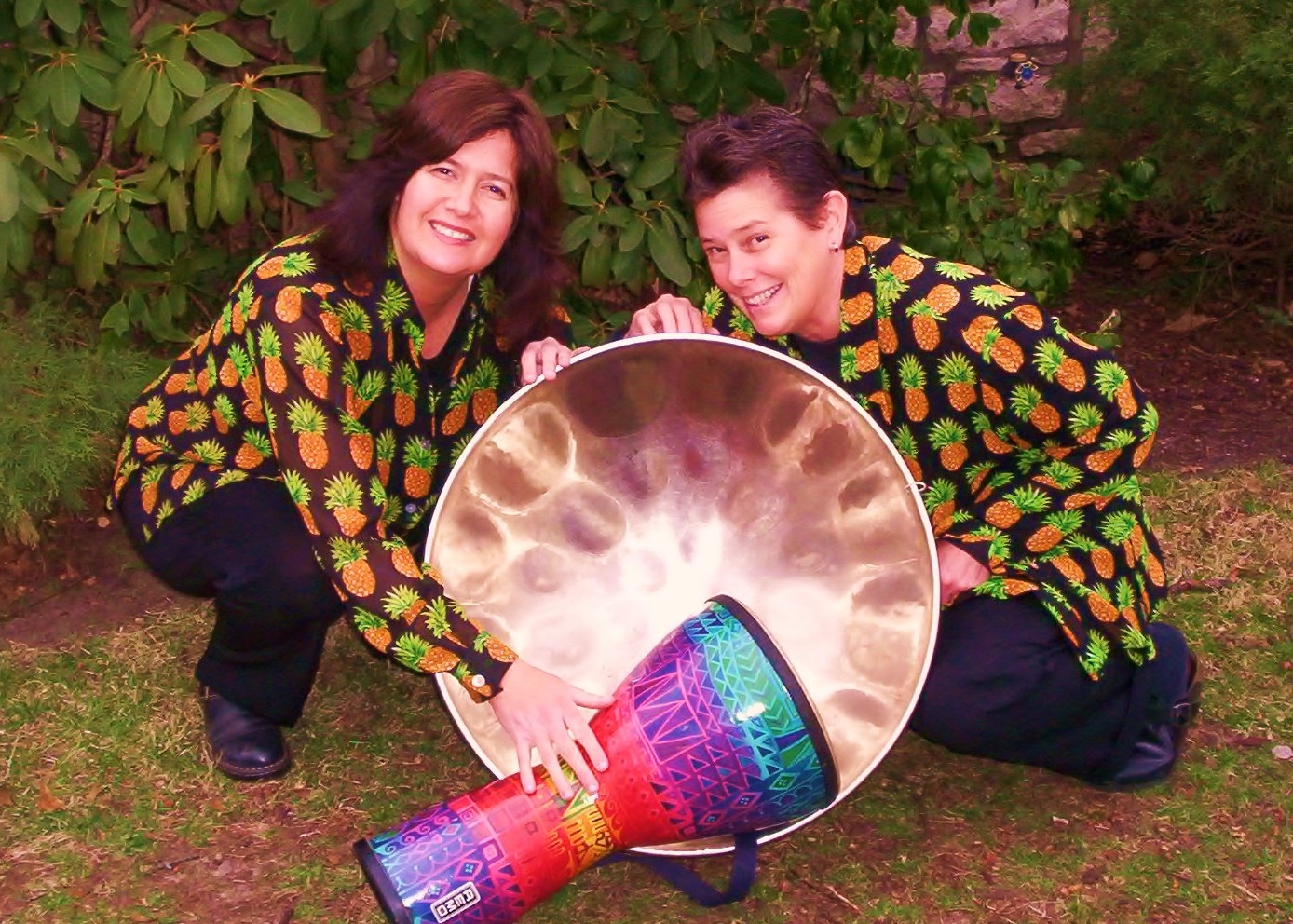 Julie Amen and Cathy Conley, The Calypso Bluz Tropical Island Duo

Caribbean Jam/ Rhythm and Wellness
with the Calypso Bluz Tropical Island Duo

Now is the time to march to the beat of your own drum while at the same time learning to work with others.
Give yourself permission to have fun, be alive and be creative.
This is a team building workshop. Experience working together with this exciting adventure through rhythms and music.
Let go of your fears and allow self expression to guide you through the journey of playing the drum.
Come enjoy and recharge your mind, body and spirit.

No musical experience necessary.
Steel drums, hand percussion, and rhythmic instruments provided.