Dann Hurlbert
A native to the midwest, Dann has performed in over fifty professional, educational, and community theater plays and musicals and has directed more than twenty. Directing credits include Jekyll & Hyde, Crazy for You!, and Seven Brides for Seven Brothers, Escanaba In Da Moonlight, A Christmas Carol, and Brighton Beach Memoirs; performing credits include Cmplt Wrks of Wllm Shkspr (Daniel), Carnival! (Jacquo), Escanaba in Da Moonlight (Rueben), Flowers for Algernon (Charlie), Smoke on the Mountain (Rev. Oglethorpe), A Midsummer Nights Dream (Theseus), and Over The River and Through the Woods (Nick).
Dann has also appeared in numerous television commercials and played Guy in Malum Productions feature film How To Succeed With Women. He is grateful for his family, for every opportunity to perform, and for all of Gods continued blessings.
Tina Groumoutis
Tina is a native of Iowa who spent many years performing and training in New York City. Her training includes several years of scene study as well as workshops through NYU and Second City Improv. She was bitten by "the bug" at age 6 when she had a cameo in a community theatre production of "The Queens of France". Since then she has appeared in several plays,musicals,films, commercials, and television shows including Law and Order and Strangers With Candy. She also appears on two Hallmark cards for the 2005/6 Christmas season. Snap, however, is Tina's first leading role in a feature-length film and she thanks Timothy Dell for the opportunity.

She is especially grateful for the opportunity to share the screen with her husband Don Railsback also in "Snap The Movie". Tina also thanks her family for the years of support, her husband for believing in her, and her little boy, Tony, for giving her the greatest peace and meaning.
R. Thomas Field
It is a very difficult acting assignment to play a mentally challenged person. Fortunately for the cast of SNAP, R. Thomas Field is used to difficult assignments. Acting is a serious love for Thomas, who invested three months of intense study into his development of the character "Ratty".
Thomas spent most of his childhood in Ohio and North Carolina. He was an avid wrestler in high school and was recruited by the UNC Tarheels, but instead, decided to enlist in the Marine Corps at age 18.
Throughout his life, Thomas has felt a tremendous connection with all aspects of film and enjoys writing. Until being transferred to Kansas City, he did not have the time to focus on his love of acting due to the lifestyle of being an active duty Marine.
Thomas has served in the Marines for nine years and considers the opportunity to participate in the Kansas City Film scene a tremendous privilege. He thanks his wife and daughter for their support while working on the film, and Timothy Del for his trust and guidance and belief in Thomas' ability to bring the character of Ratty to life.
Chris Durant
Chris is relatively new to the Kansas City acting scene. Though he began honing his craft on the stages of Blue Springs High School and Stanfords Comedy House, he soon moved to Austin Texas to begin pursuing the hobby as a career. His options while limited in Austin, improved greatly with a move to New York City and acceptance into the American Academy of Dramatic Arts. His credits include countless stage productions ranging from The Golden Boy to Hurly Burly, to three feature films and multiple commercials and training videos for both corporations and local businesses.

Chris would like thank Timothy Dell for this opportunity, all of the cast and crew involved with this film and parents Ronald and JoAnn Durant and sister Lindsey, without whos love and continued support none of this would be possible.

"Acting is half shame, half glory; shame at exhibiting yourself, glory when you can forget yourself"
-Sir John Gielgud

Diane Bulan
Diane Bulan is a professional actress working in commercials, industrials, films, theatres and in schools (through Kansas City Young Audiences). When not performing, she is an acting teacher (references available upon request).

When not performing or teaching, she is a stagehand at theatres around town such as JCCC's Carlsen Center, the Kansas City (formerly Missouri) Rep and the American Heartland Theatre
Don McIntyre

The acting bug bit Don in the third grade when he was cast as the lead in the class play, but did nothing more except directing and starring in a number of backyard productions. Fast forward. He studied acting for three years in L.A. Knocking on doors and getting no closer than an usher on the game show Joker's Wild.. In an ironic turn, Don returned home to Lawrence, Kansas and landed a part in the TV movie "The Day After". Sadly, his part ended up on the cutting room floor.
He spent the next many years raising a family and satisfying his theatrical itch at Lawrence Community Theater where he acted in nearly a dozen plays, with a focus on character parts and 'grumpy old men'. His most enjoyable role was as Wild Bill Anderson in "Abide the Dawn". A Play about Quantrell's raid on Lawrence. "What made this so moving and enjoyable, was the play was a series of vignettes set in historical spots throughout Lawrence. The audience was transported to each scene by trolley.".
The opportunity to play Detective Krueger was a chance to return to film.
Margi Posten (not pictured)
An up and coming newcomer to the Kansas City acting community.
Rebecca Dempsey
Rebecca Dempsey has acted in 10 films and 55 stage productions with 22 groups since 1993, and she acts professionally in company training videos and radio and television commercials, as well as in films. She had speaking roles in the film C. S. A., which was screened at the Sundance Film Festival with Spike Lee as Executive Producer, to be distributed by IFC. Rebecca presents 4th-grade school workshops as "The Pioneer Woman on the Oregon Trail" for Kansas City Young Audiences. She toured with a group to lead in a non-violence workshop and present a play for Southeast Missouri State University students and residents of Cape Girardeau.

Rebecca is Assistant Director for Liberty High School musicals and plays. Some of her favorite stage roles include "Kate" in All My Sons, for which she won the Best Leading Actress Buddy Award; "M'Lynn" in Steel Magnolias twice; "Dorothea" in Eleemosynary; "Hecuba" in The Trojan Women; "Meg" in Brigadoon; "Nettie" in The Old Lady's Guide to Survival; "Yente" in Fiddler on the Roof; and ensembles in Godspell and Quilters several times.
/bigger>

Patricia Mcgilvray-Jensen
Patricia R. McGilvray-Jensen is a new and upcoming
artist in the Kansas City area. She began her
interest in the arts at the age of eight, landing the
lead in the school Christmas pageant. Her love of
live theater blossomed and she participated in
numerous local theater and school productions. After
graduation, she began to develop an interest in film.
Patricia is currently working with several local
companies. She enjoys spending time with her friends
and family, the most important member being a five
year old mutt by the name of Corgan, writing, and
burying herself in a good book. Patricia is astounded
by the level of talent and activity that the film
community of Kansas City possesses and looks forward
to developing her new found love of film.


Jennifer Coville
Born in Smyrna, Georgia, Jennifer never dreamed she would become an actress in Kansas City. As a child, due to her love of animals, Jennifer originally wanted to be a veterinarian, but later studied journalism. When her brother Rolf achieved some stage and screen success, Jennifer decided to try acting, having played numerous shows including the lead in "Annie" and the Starlight Theater in Kansas City (during her slightly younger years).

Donald Railsback
Don is a native of Kansas City, he represents "the Northland". His credits include several leading roles in high school, college, and community theatre productions, as well as many film credits and a Hallmark card cover. Around Christmas time, one can usually find Don performing in the Fair Based Production's version of A Christmas Carol, here in Kansas City.

Don would like to thank Ham and Rye Productions for this experience. And a special thanks to Tina and Tony for their undying love and support.
Richard S. Bayse

A retired Army Officer, Richard has performed in over sixtyfive community theatre plays and musicals and has directed more than fifty. Directing credits include Steel Magnolias, The King and I, West Side Story, Carousel, 1776, Picnic, Big River, Shenandoah, Guys and Dolls, and Annie Get Your Gun. Favorite performing credits include Big Daddy in Cat on a Hot Tin Roof, Pseudolus in A Funny Thing Happened on the Way to the Forum, King Herod in Jesus Christ Superstar, Tevye in Fiddler on the Roof, Major General Stanley in The Pirates of Penzance, Boolie Werthan in Driving Miss Daisy, Oscar Madison in The Odd Couple, and George Hay in Moon Over Buffalo.
Currently, Richard is working as an Instructional Systems Designer converting lesson plans for the United States Army Command and General Staff College to distance learning.
Katina Kalaris
Katina began her recent acting career on the New York stage, appearing in a number of plays at the La Mama Theater and the Kitchen Theater. A regular of the Kansas City area stage, she resides as a co-founder of one of the the city's premier culinary Greek restaurants.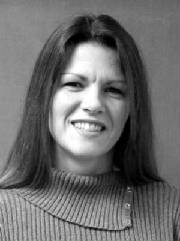 Tammy Hemfling
Tammy Hempfling has always dreamed of one day becoming an actress. With the help of her family and by the grace of god, she has been able to pursue her dream. Although, She has landed a few films. UFO Technologies out of New York cast her in a film called "Flying Tiger". She was also a featured extra in the film :Firecracker".
Tammy is married with four children, two dogs a cat and some fish. She is a Legal Secretary and enjoys spending time with her family and friends. Although, acting is her passion/obsession, one day she wants to make acting her full time job. Her favorite saying, "Yesterday is History, Tomorrow is a Mystery, Today is a Gift that is why it is called The Present"!!!
Robin League
As a child model and actor in Chicago during the 1920s and 30s, Robin used to hang around the lab and editing rooms of the Atlas Film Company, between the scenes of business films he performed. At age 13 he had reached a height of six feet, four inches tall, and was a bit too awkward to play child roles on screen, so he switched to radio acting and narrating.

League studied directing for 5 years at the famed Goodman Theatre in Chicago, with time out for military service during World War II. He has directed more than 40 stage plays and 20 motion pictures; performed in more than 70 plays and 15 business, industrial and theatrical films.

A retired U. S. Air Force colonel, he holds the Legion of Merit. He retired in 1992 as a professor emeritus from a career at the University of Missouri. Now as a playwright, Robin in his ninth decade has a dozen short plays and a full-length comedy to his credit and is hard at work crafting two more full-length works.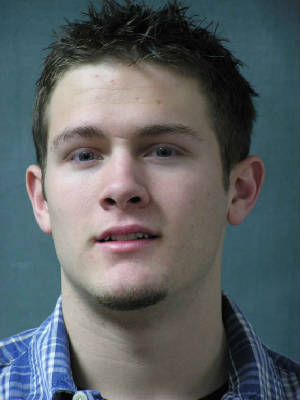 Brandon Dugan
An up and coming newcomer to the Kansas City acting community.
Julie Masena
An up and coming newcomer to the Kansas City acting community.
Lindsey McNamara (not pictured)
An up and coming newcomer to the Kansas City acting community.
Ivona Yukovic (not pictured)
An up and coming newcomer to the Kansas City acting community.